Corporate lines of communication need to be simple, accessible and always available.
Cloud Delivered Audio, Chat, File Sharing and Video have never been easier to deploy and manage. With instant access and high availability, cloud services have transformed how business operates around the world.
UCaaS, or Unified Communications as a Service, quickly enables your employees to perform their best no matter where they choose to operate, allowing the business to instantly flex operations at any time and anywhere.
What is UCaaS?
Unified Communications as a Service (UCaaS) is a cloud-delivered unified communications model that supports six communications functions:
Enterprise Telephony / Digital PBX
Meetings (audio/video/web conferencing)
Enhanced Voice Mail Services (email/eFAX)
Instant Messaging and File Sharing
Mobility – Work Anywhere
Cloud Integrations/Directory Services
UCaaS infrastructure is owned, operated, maintained, and delivered by the provider. Typical characteristics include multitenancy (including tenant partitions residing on shared UC infrastructure, such as data centers, racks, compute, network, common equipment and blades) and self-service web portals for provisioning, management and performance/usage reporting.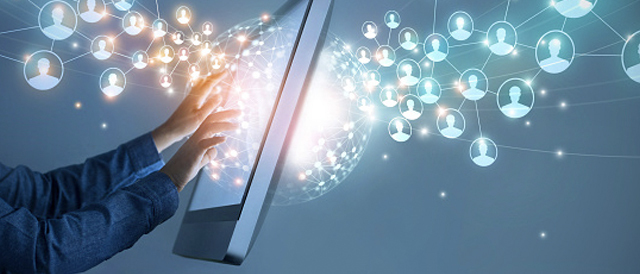 Why UCaaS?
UCaaS Saves Money – OpEx Model
Because UCaaS is based on a subscription model, deploying a UCaaS solution requires little to no capital expenses. A UCaaS solution is stored offsite at the provider's data center, freeing up your capital and storage. Additionally, many UCaaS providers offer IP phone rental programs that allow you to add the cost of phones to your monthly bill, which enables you to deploy a new phone system with zero upfront costs.

Businesses Don't Outgrow UCaaS – Scalability
UCaaS solutions off the unique advantage of being extremely scalable because you can easily add or remove users quickly without spending more capital for upgrades.

UCaaS Saves Time – Software Always Up-to-Date
Since UCaaS software is maintained by the provider, this ensures businesses always have the latest features available to solve their communications challenges. UCaaS providers upgrade the system for you, requiring no work from the administrators.

Use UCaaS Anywhere – Easy Access
UCaaS solutions are deployed via the Cloud, making their user and admin portals accessible via the Internet. By having a web-based interface, UCaaS solutions are easy to access from anywhere. Additionally, most UCaaS solutions have mobile applications, allowing users to make and receive calls on their cellphone as if they are using their office phone. These mobile applications also give remote workers access to much of the same features available on an office phone, providing them true freedom to work from anywhere.

UCaaS for Small Businesses – Little or No IT Staff Needed
With UCaaS solutions being deployed in the Cloud, there is no physical hardware to maintain, and the software is managed by the provider, eliminating these burdens on your organization. Now, small businesses can enjoy advanced UC features that were once reserved for larger companies with more resources. And, larger companies can allocate their technical staff to other projects without the need to focus on their communications platform.
Contact Eastern for more information.